Content for id "homepage-content" Goes Here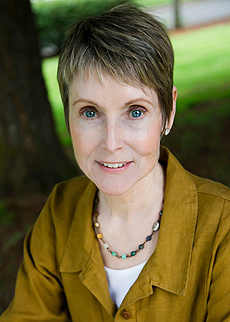 Light will someday split you open
Even if your life is now a cage.
For a divine seed,
the crown of destiny,
Is hidden and sown on
an ancient, fertile plain
You hold the title to.
Hafiz
About Satya
Credentials and Affiliations
Licensed Mental Health Counselor in Washington.
MA in Counseling Psychology from Antioch University West, San Francisco, CA
2-year Spiritual Direction Training at Shalom Prayer Center, Queen of Angels Monastery, Mt. Angel, Oregon
Yoga Alliance Registered Yoga Instructor (RYT-200)
Member, Spiritual Directors International
Referral Network, Consultation to Clergy, Region 1, Evangelical Lutheran Church in America
M.E.T.A. (Mindful Experiential Therapy Approaches), Portland, OR: Year-long Professional Skills Training in Hakomi Therapy, Re-Creation of the Self (RC-S), Attachment Theory and Interventions, and Advanced Clinical Maps.
Teaching Assistant, M.E.T.A. (Mindful Experiential Therapy Approaches) Portland, OR: 2013 - 2014 Professional Skills Training.
I was an organist and choral conductor for many years, and the quality of sensitivity and attunement required to bring a musical composition to life has prepared me to listen deeply to my clients. For as long as I can remember, I've been drawn to healing. A profound healing experience in my mid-twenties compelled me to explore the relationship between our bodies and our minds in more depth. With over 20 years of experience in the field of counseling, I remain curious about the connection between our emotions, our bodies, and that part of us that's bigger than all of this. In addition, I've had several years of experience working in the field of palliative care. On any given day, I wear the hats of mother, spouse, friend, counselor, and teacher. I love to sing, bike, travel, and sit in cafes pondering the mystery of life.